ABOUT TOZAI HOME
Inspired by centuries of arts and crafts from cultures around the world.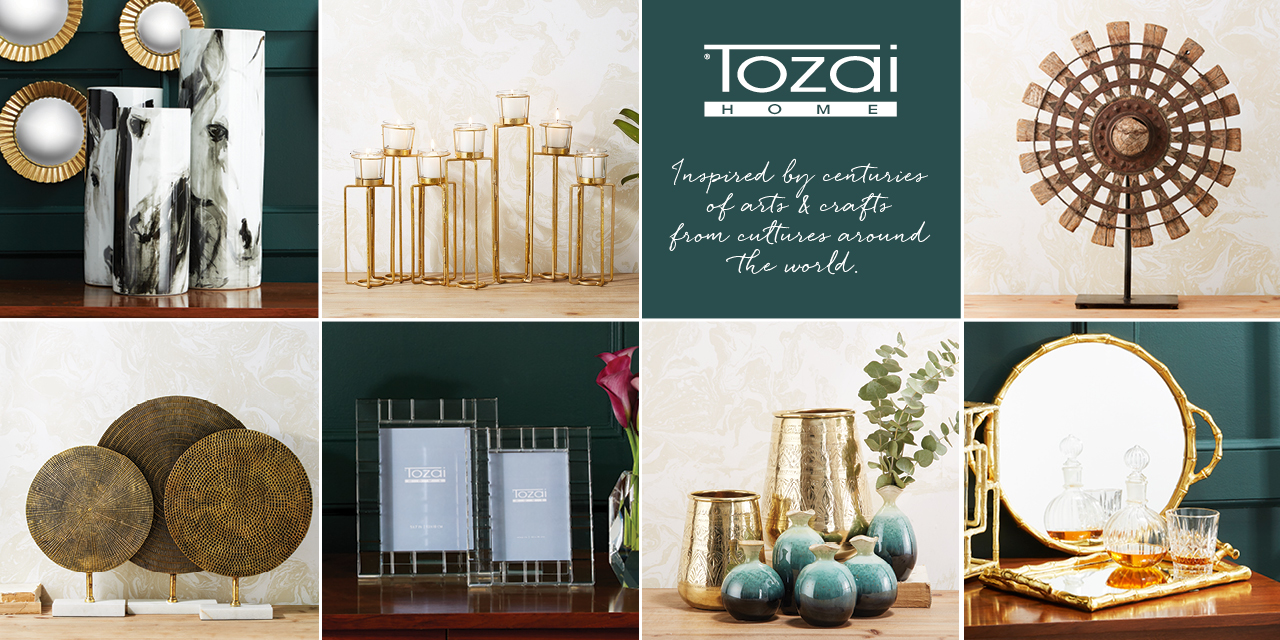 Throughout its history, Tozai Home has been at the forefront of bringing you beautifully designed, home and gift items crafted by masters from across the globe.
From Paris to Bangkok, London to New York, the Tozai Home collections are contemporary adaptions with a distinctive style,
sustaining the continuation of some of the world's oldest techniques and artisans. Color and texture packed with sophisticated design
and the highest quality manufacturing - that is what a Tozai piece will bring to your product selection!